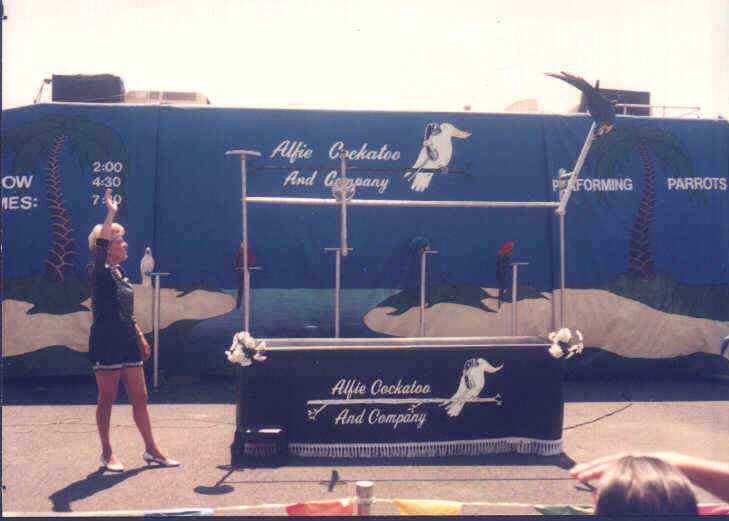 THE ALFIE SHOW: Works indoors or outdoors and is family oriented. Exotic parrots, gorgeous props and costumes, cordless mikes, themed background music and choreography complete this professional, beautifully-staged performance. 

THE SHOW: 20-25 minutes of fast-paced, sharply executed, clever, funny and themed segments, fitted to background music and climaxing to a topnotch finale.

AS A FORMAL STAGE OR STADIUM SHOW: the production is easy-on and easy-off. Whether for a few or a few thousand, all will be entertained.

OR, AS A SELF-CONTAINED GROUND ACT: our 30-foot mobile housing unit supports a 36-foot wrap-around backdrop, as pictured above. (Operator provides two 30-amp circuits, water, seating and optional 20-foot x 20-foot or larger staging).  IN ADDITION TO THE SHOW: the artist can provide an educational talk and/or audience participation, (up close and personal with one of our parrots).

ARTIST CAN PROVIDE: (Optional): Lights, sound and crowd restraints.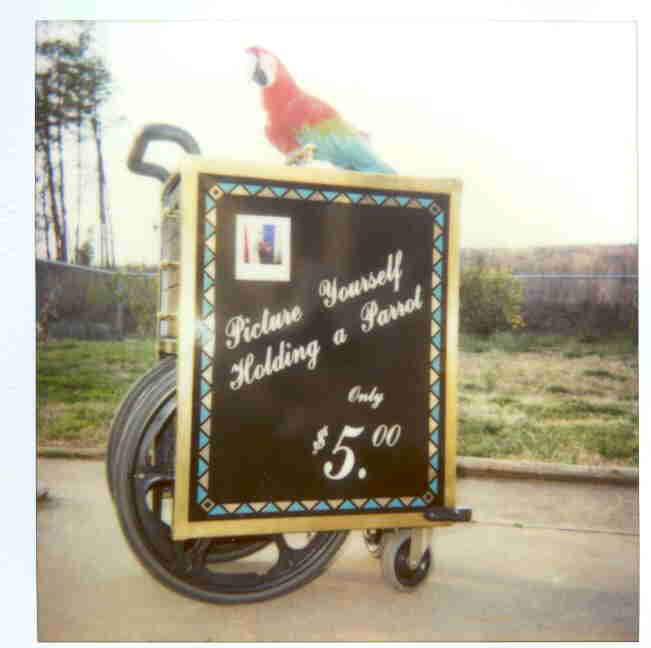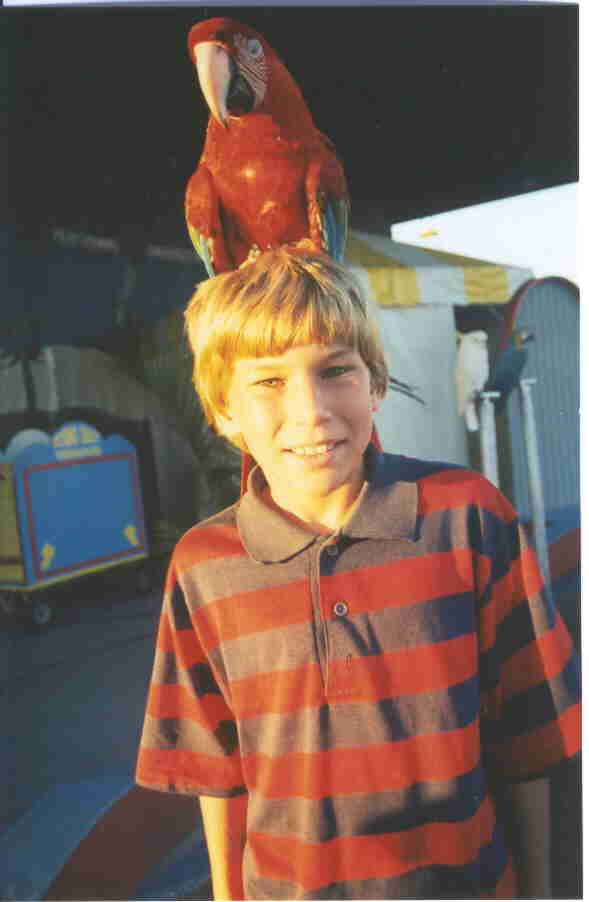 PHOTO CONCESSION: Extraordinary, self-contained, mobile photo cart even provides a perch for the parrot, who will pose on someones arm, head or shoulder, while the picture is taken. The charge is only $5.00 per instant photo.