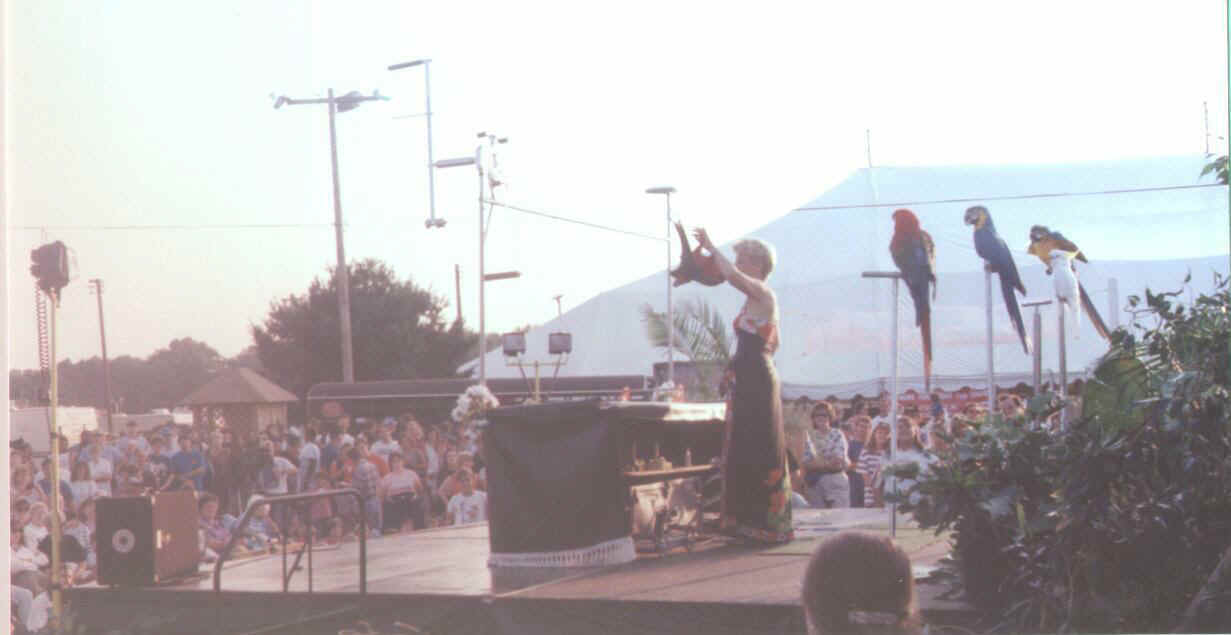 Alfie Cockatoo And His Comedy Macaws

A Dazzling Performing Parrot Show. This Exciting Production Will Thrill And Fascinate Your Audience. Watch As These Talented Birds Compete For Center Stage

.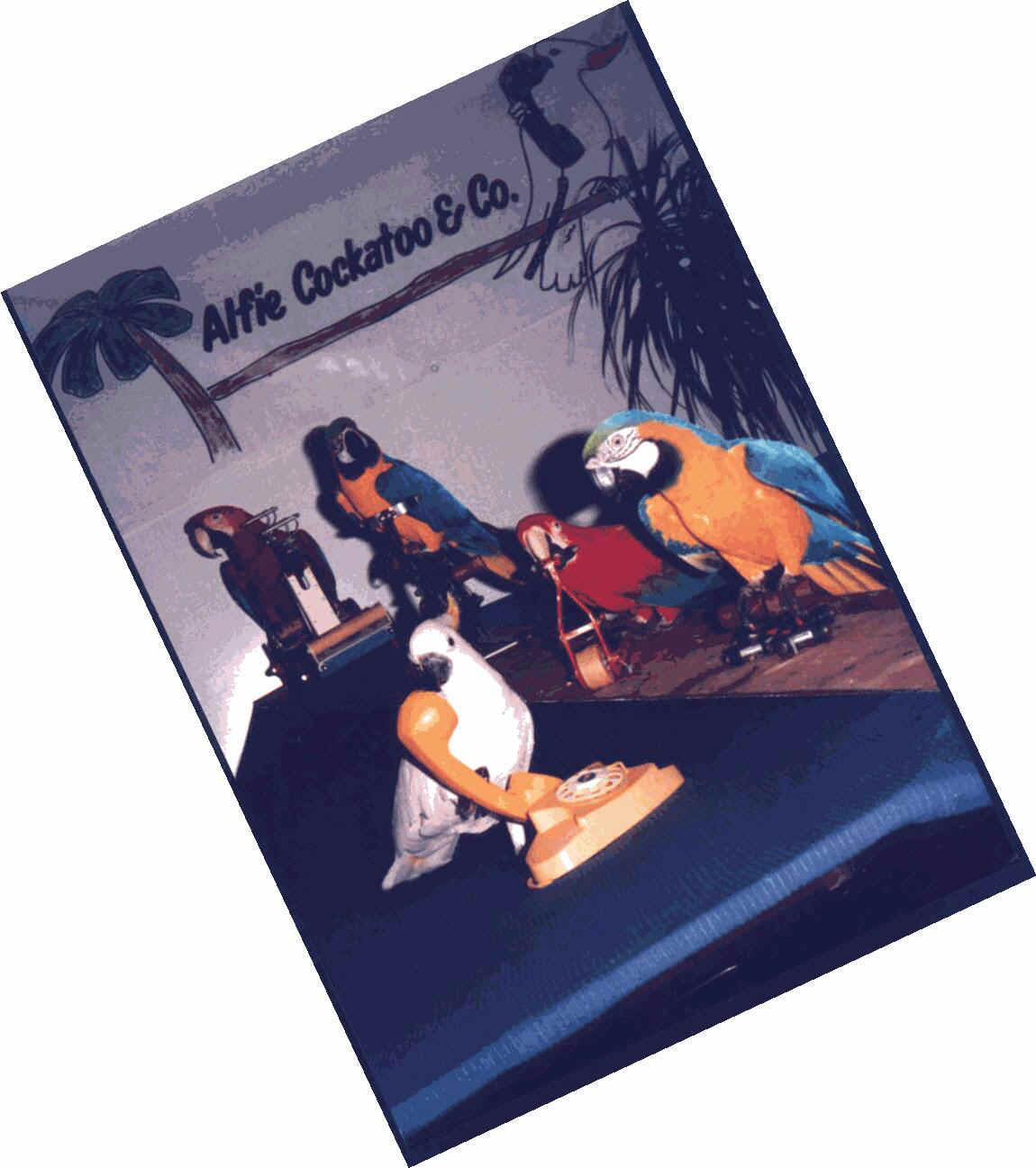 Alfie Cockatoo and his fun – loving friends will delight young and old alike as they perform incredible feats and hilarious antics. Each fast – paced segment is themed to music and builds to a climax. Your spectators will scream with enthusiasm at the dynamic finale…."The Centrifugal Swing."
A Fully Self-Contained Production And/Or Stage Show
Contact Us:
For Booking Information: birdshow@juno.com